Gutter Cleaning
Spotless Cleaning Systems Inc.
is a
gutter cleaning service
provider that has been operating in Sherman Oaks CA for 18 years. Since then, we've been serving homeowners in the area with all their cleaning needs. As soon as we receive your call, we'll send a team of our professionals to visit your property. We stand as a pioneer in our business field. With so many years under our belt, our technicians have managed to attain a vast experience and formidable knowledge which means no job is too demanding or difficult for them to handle. Our reputation grew from a small, privately held home cleaner to a large and prominent house cleaning company. With the solid and loyal support of our local community, we plan on continuing our service quality for many years to come.
Have no water leaks on your wall with our gutter cleaning service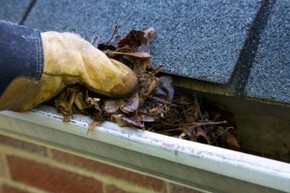 Buying a house may be one of your largest investments, but what's the point if it isn't regularly maintained? Every aspect of your home, the windows, gutters, awnings, etc. should be kept in a clean state. It's the place where you and your loved ones spend most of your time together. For this reason, it becomes sensible to maintain its cleanliness. Unfortunately many landlords today are living a life in the fast lane and aren't able to invest precious time to the maintenance of their homes. However, our busy work lives, tons of responsibilities and a dozen other concerns, should not keep you away from having a well-maintained property. A perfect solution is to hire our cleaning experts who have the required licenses and certifications to provide you with a full customer satisfaction. Whether it be our window or
awnings cleaning services
, we're here to offer you help.
We, at
Spotless Cleaning Systems Inc.
, offer you good customer care and safety for all your family. We know how risky it is to keep all that dirt within your home. We also know how harmful for your health it is to breath the dust that has gathered under the couch and on top of the closet. You should not pose your loved ones to these hazards, but have a quality cleaning service carried out instead. With our affordable rates and availability, you won't find it difficult to call us in Sherman Oaks CA at (818) 473-0448. We guarantee all the services that we offer. Contact us now to schedule an appointment for your
gutter cleaning
project now.
---